Test systems for engines and vehicles. We supply a range of high technology standardized test equipment giving an excellent value, as well as customised specific test beds that precisely meet the client's specification.
We assemble elements to build up a comprehensive engine testing system: industrial loading brakes, operating software, data acquisition, sensors and integrated supply and service facilities.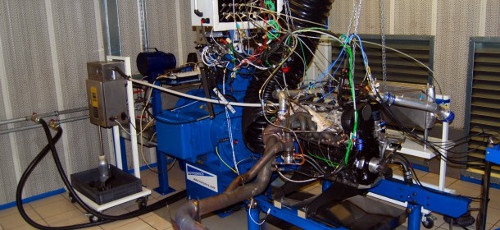 Inertial or brake load chassis and engine dynamometer test beds are delivered complete and ready to use. Installation is as easy as "plug and play".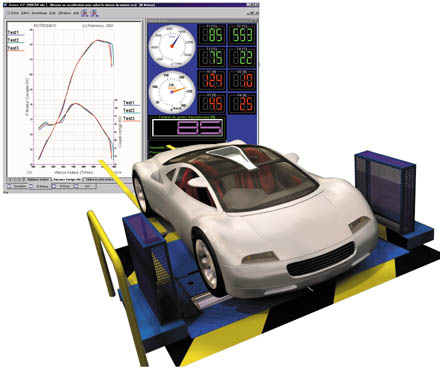 Chassis dynamometer test bed for two or four wheeled drive automobiles, designed to measure and optimise a vehicle performance under dynamic operating conditions. 
Important tool for automobile tuning specialists and for technical teaching, Autoscan is a specialized and rigorous tool allowing the user to compare and validate technical choices during the development phase.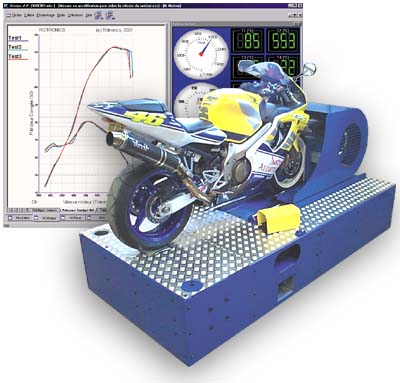 Chassis dynamometer test bed for motorcycles scooters and mopeds, designed to measure and optimize performance of two wheeled vehicles under dynamic operating conditions.
Developed for motorcycle specialists, MotoScan II is a high performance diagnostic tool which also offers a wide range of teaching applications for colleges, polytechnics and universities as well as technical training centers.