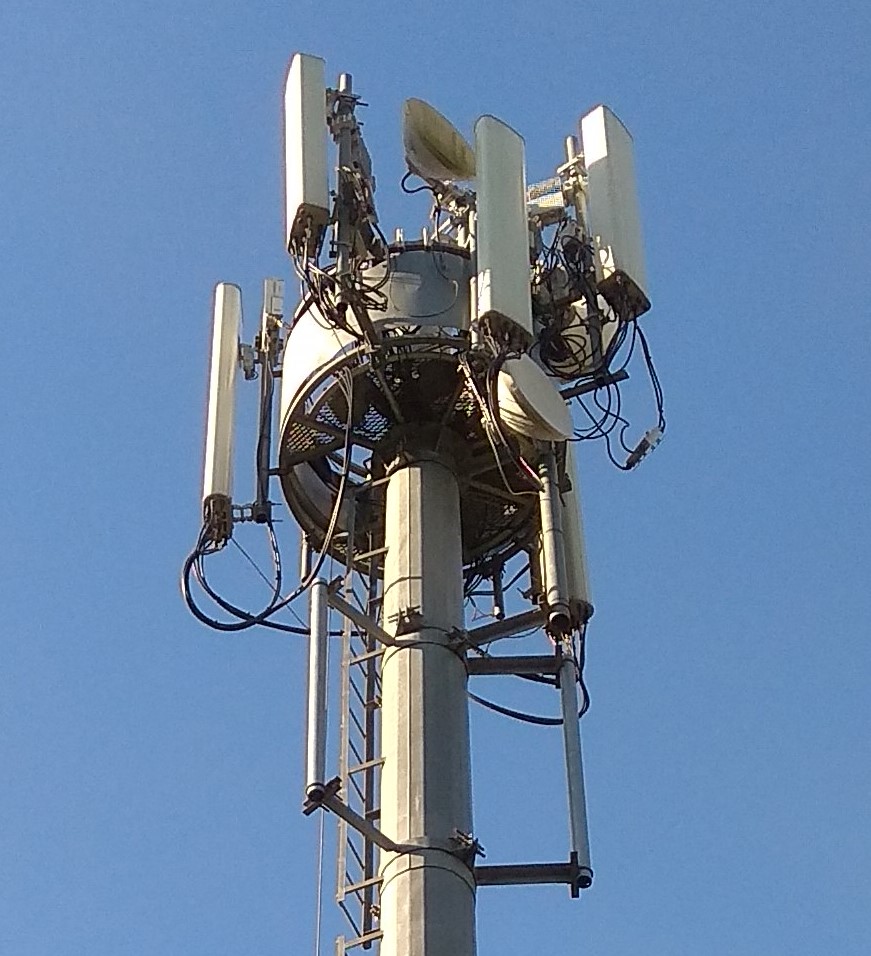 Telco or Cellular towers (BTS Towers) house valuable equipment. Safety and integrity of these towers are sometimes overlooked and can lead to indisirable consequences.
We provide all-in-one solution for structural health monitoring for continuous automatic structural assessment of such towers, including both roof-top and stand-alone types. Our solution is the seamless integration of:
Industrial grade sensors and transducers
Measurement Systems with autonomous EDGE capabilities
Data Transmission and remote control
Back end analysis, alerting and reporting system
Our systems are field ready and equipped with the following state of the art features:
Robust and stable sensors (Long life)
Reliable & autonomous measurement system
Communication system
Automatic analysis, display and reporting system
Scalability and serviceability
Optimum cost
Simplicity of Installation & use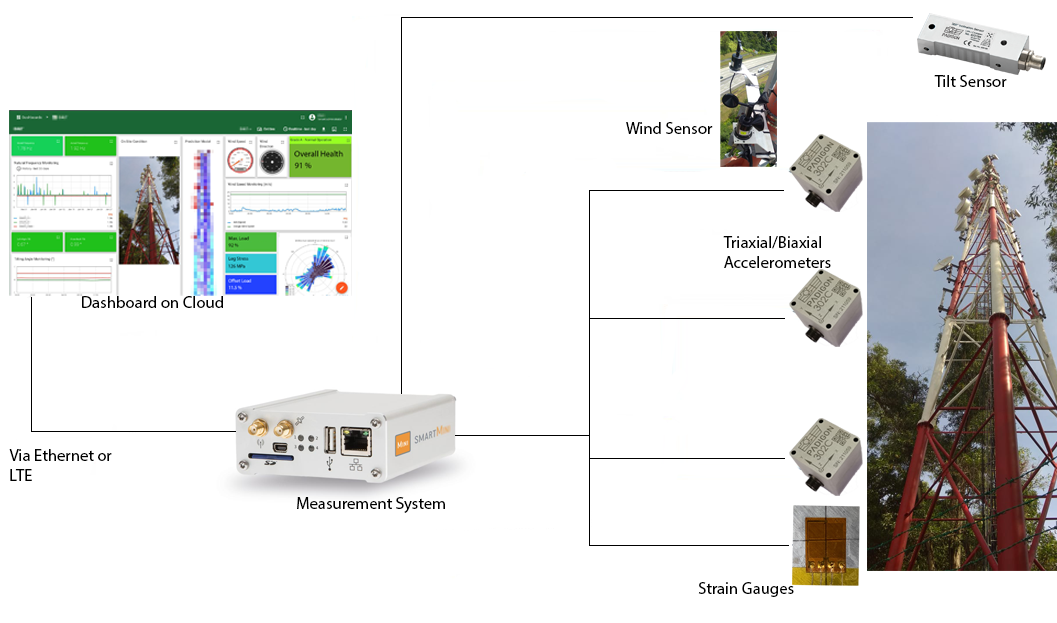 The above figure shows a typical configuration for a remote structural health monitoring system for a telco tower.