2019-01-23 (Engineering Campus, USM)
TheVibrationLab of the School of Mechanical Engineering partnering with Invicom Test & Measurement Sdn Bhd have successfully conducted a two day workshop for measuring vibration, sound, strain, force and temperature. The workshop was conducted on the 23-24th January 2019 at the Seminar Room, School of Mechanical Engineering, Universiti Sains Malaysia.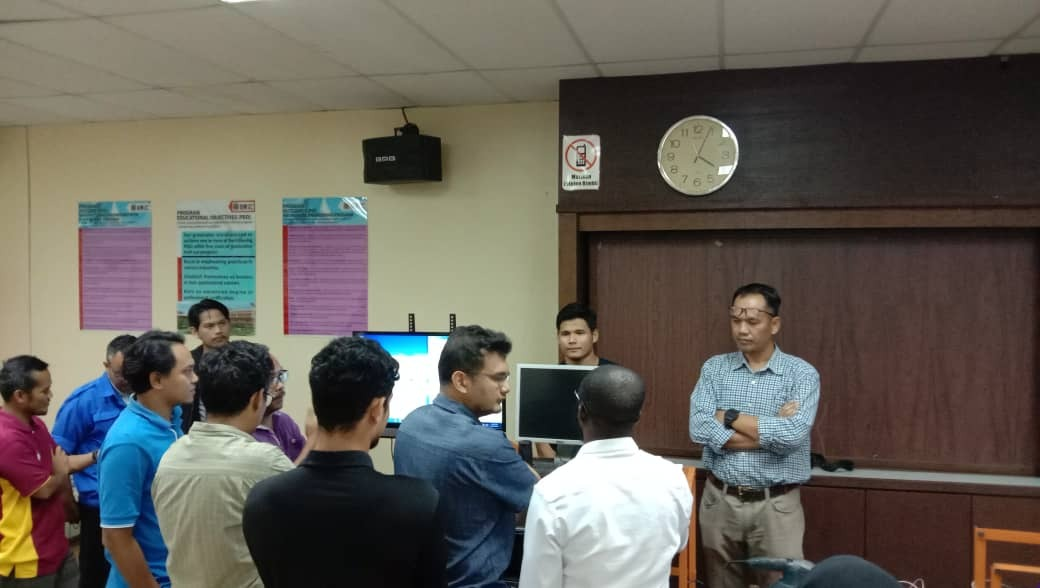 Introducing measurement system, theory as well as hands-on session for setting up measurement systems with sensors and transducers, data acquisition system and post processing. The platform used in this workshop is imc measurement systems from imc Test & Measurement GmbH, Berlin. Instructions were given by Prof Zaidi, En Faisal of Invicom, Dr Ooi and Dr Farhana.